From:
Reuters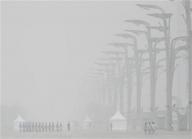 /pollution/article/38182
SHANGHAI (Reuters) - China is studying whether to impose an environmental tax on polluters to cut their emissions, the official China Daily reported on Saturday.
The newspaper quoted Pan Yue, a deputy minister for environmental protection, as saying several government agencies had formed a team of experts to research the issue.
Pan gave no details of the proposed tax or when it might be introduced. But he said the team was also studying the issues of compensation for environmental damage, and the creation of a system for companies to trade rights to emit polluting gases.
China has increasingly turned to its tax system to fight severe pollution created by its economic boom. Last year, it cut export tax rebates for energy-intensive products, and this month it raised consumption taxes on large passenger vehicles.
(Reporting by Andrew Torchia, editing by Roger Crabb)